Brad Paisley 'Bucked Off' Is Country's Newest Rocking Country Song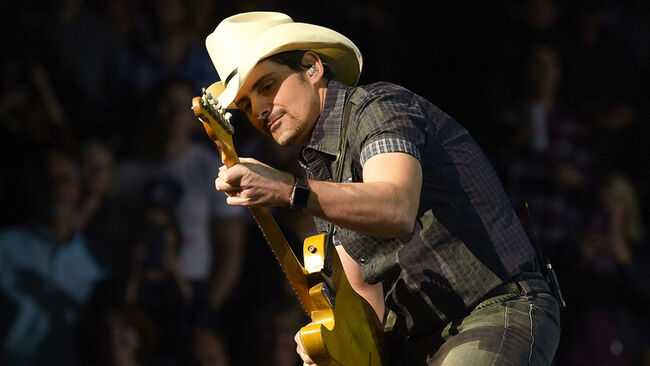 It's true, Brad Paisley has been working hard in the studio to create new music, and the labors of his efforts are finally here.
Brad's newest single, "Bucked Off" has arrived with perfect timing. Brad is co-hosting the CMA's on Wednesday night alongside superstar Carrie Underwood, and this new song is a full-throttle country song that pays tribute to all the reasons that he loves country music.
Brad recently told Cody Alan, "It's a fun breakup song. It's a mishmash of things that I love about our format." It's the "countriest" thing on the radio, and the chorus was written for those southern rockers who yearn to groove in the pocket of a drum beat. Cody has dubbed this song as Brad's "cowboy rides away" track.
Brad also shared that he was surprised and thankful that his label agreed that "Bucked Off" should be the frontrunner of songs released from the collection of new music that's on the way.
The first song out of the gate is an important one and this track is unlike anything else on the radio.
Tune into ABC on Wednesday, Nov. 14th at 8 PM ET to see Brad and Carrie host "Country Music's Biggest Night" during the CMA Awards.
Photo Credit: Getty Images.