Why Meghan Markle Can't Open Any Presents On Christmas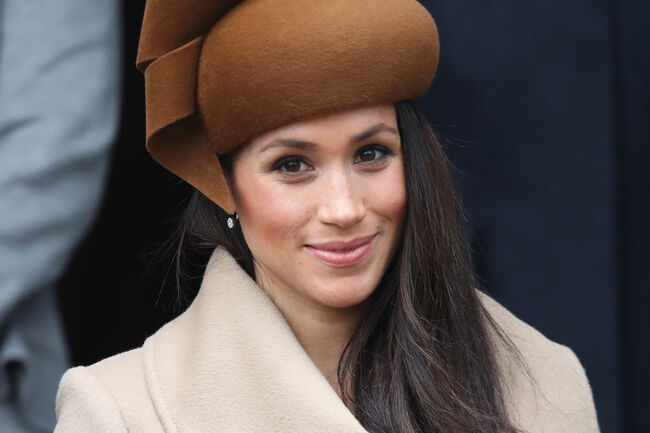 Meghan Markle's first Christmas as an official member of the royal family is fast approaching. It's fun to imagine the Duchess of Sussex sipping hot coco in cozy pajamas, handing out presents to her niece and nephews at Buckingham Palace, but that's probably not how the holiday is going to go down. At least, not on Christmas day, anyway.
According to the royal family's website, the royal family does not exchange presents on Christmas. Gift giving and receiving happens on Dec. 24th when you're a royal, apparently. "On Christmas Eve, The Royal Family lay out their presents on trestle tables and will exchange their gifts at teatime," the site reads.
"The royals are of German descent so they weave in German traditions to their celebrations. After afternoon tea, they open gifts on Christmas Eve, as is the German tradition," Darren McGrady, a former royal chef, explained to Express.
They may not open their presents on Christmas day, but the Royals do have a special annual tradition they adhere to. They spend every Christmas and New Year at Sandringham House, the royal residence in Norfolk, England. They also attend mass at St. Mary Magdalene Church in the morning, as well as share holiday tidings with the well-wishers who gather outside the church to get a glimpse of the royals. Last year was Meghan's first time spending Christmas with the Royals at Sandringham House.
While Meghan won't be opening presents on Christmas day, she will get one extra special gift from the Queen this year. Meghan's mother, Doria Ragland, has been invited to spend the holidays with the royal family.
Photo: Getty