 Bath Planet of Jacksonville
Status: Open
Gift Cards Available: Yes in store only
City: Jacksonville
Street Address(s): 2410 Lucy Branch Avenue, Orange Park
Website URL: www.bathplanetjax.com
Business Description: Bath Planet specializes in the wet area of the bathroom. We bring a GROUT FREE environment to the wet area where mold, mildew and water damage can be prevalent. Tub to shower conversions, walk in tubs, accessories and more! We CATER TO YOUR COMFORT LEVEL with our design consultations. 904-301-0881.
COVID-19 Update: We are open to help you.
State and local requirements in your area currently consider Plumbing an essential service for safety, sanitation, and proper operation of a residence. The health and safety of our homeowners and employees are our top priorities. We are following all CDC guidelines for business and have made adjustments to our operations, including offering Virtual Consultations, to serve you in the safest possible way. All products manufactured by Bath Planet are backed by a limited lifetime warranty.
Ready to visualize your new bathroom? You design it. We make it real.
At Bath Planet our experts use a superior process to evaluate your bathroom by taking measurements and designing a new bath, shower, or surround for you. Using your measurements, a brand new bath system is designed to create a brand new look and feel to match your bathroom vision. Not only do we replace bathtubs and showers, but we also convert bathtubs to showers and vice versa. We can also renovate your existing bath or shower to be more accessible for those with limited mobility.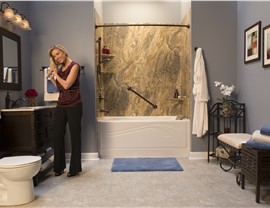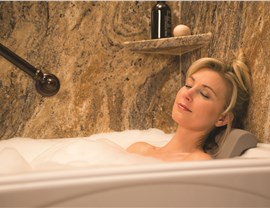 Products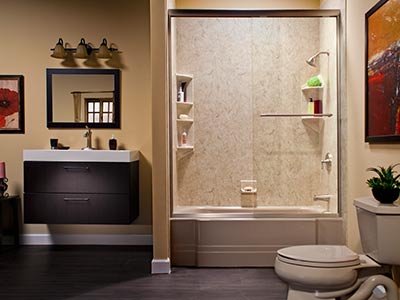 Our bathtub replacements are engineered to fit seamlessly into your existing space. With a variety of styles and colors, you can customize your bathtub to fit your home's look.
Our superior process and top-quality materials allow us to install a brand new, long-lasting shower without a messy, time-consuming construction project.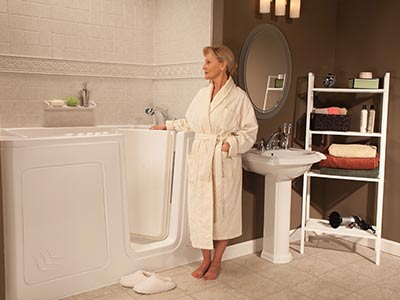 Our simple, affordable bathroom renovations are the perfect solution for any household in need of a walk-in bathtub remodel.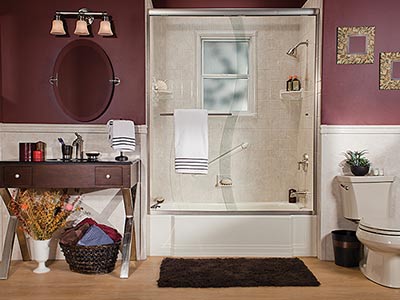 Bath Planet can create the luxurious bathroom getaway you desire at prices you can afford.