Kacey Musgraves and Dan + Shay Set To Perform At Grammy Awards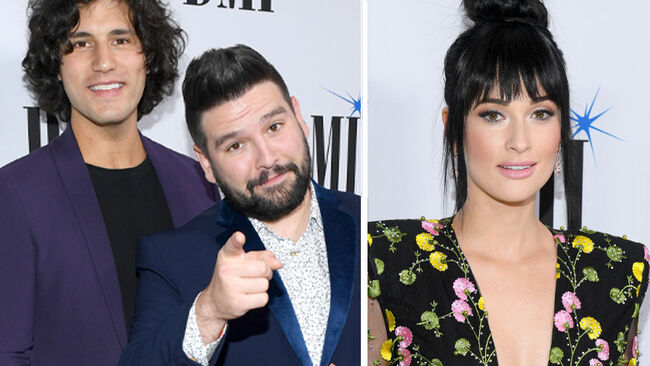 Kacey Musgraves and Dan + Shay have been tapped to perform on next month's 61st annual Grammy Awards.
Dan + Shay have experienced a chart-topping year and have been nominated for two Grammy Awards including 'Best Duo or Group Performance' and 'Best Country Song,' both for "Tequila."
"Being nominated for two Grammy Awards is an incredible honor by itself, but getting to perform on the show might be the ultimate highlight of our career," they shared via Instagram. "We're grateful to share the prestigious stage with some of the greatest artists in the world, and hope that you'll tune in on February 10 to share this special moment with us."
Kacey Musgraves is a two-time Grammy Award winner and is nominated for four awards, including 'Album Of The Year' and 'Best Country Album' for 'Golden Hour,' Best Country Solo Performance for "Butterflies" and Best Country Song for "Space Cowboy."
Fellow nominees who will also perform include Camila Cabello, Cardi B, Post Malone, Shawn Mendes, and Janelle Monáe.
RELATED: 10 Unforgettable Grammy Moments Every Country Fan Remembers.
The 61st Annual GRAMMY Awards, also known as Music's Biggest Night, will broadcast live from the STAPLES Center in Los Angeles on Sunday, Feb. 10, 2019 on CBS at 8 p.m. ET.
Photo Credit: Getty Images.